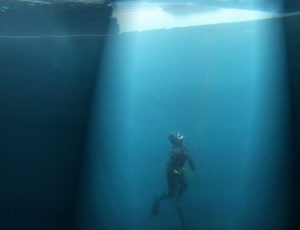 Here in Alaska, we enjoy some of the best cold-water scuba diving in the world! Our typical summer water temperatures reach up to 55 degrees, with winter temps dipping to 36. Visibility is best in the winter at 40-60 feet, but summer diving is more comfortable with the average visibility being around 20-40 feet.
In the summer months (June-Sept) we take trips mainly in Resurrection Bay, out of Seward. If you would like to learn about upcoming trips or propose a trip of your own, please contact us! We are always down to come alongside you and your dive buddies as professional guides on a dive trip.
What will I see?
Although the flora and fauna may be different from one dive site to the next, we have some very reliable predictions of what you will see during a dive with us in Resurrection Bay. This is mostly because we have so much invertebrate life at each site. Some of the invertebrate life you will see include Sea Stars, Anemones, Tunicates, Ascidians, Sponge, Encrusting Algae, Giant Barnacles, Nudibranches, Sea Cucumbers, Chitons, Limpets, Urchins, and Tubeworms. Some of the fish we see include Rockfish, Lingcod, Kelp Greenling, Gunnels, and Ronquils. Add to this the charismatic mega-fauna like Giant Pacific octopus, Wolf Eels, and Stellar Sea Lions and you have a veritable smorgasbord of life to entertain you during you dive!
In the wintertime, we dive in Smitty's Cove. This is a small marine park which has debris leftover from WWII that forms a nice artificial reef. Enter from a concrete boat launching ramp on the northeast side of the cove, and you will find a gravel bottom with about 20 feet of depth. From there, you will be able to navigate north to deeper waters or pick through the invertebrates in the shallows. Do not forget to pay a $10 parking fee at the harbor master's office before diving. In Whittier, it is an ordinance to use a dive flag in Smitty's Cove.
Although our temperatures become comfortable in the summer, we still recommend dry suits for our divers. We can offer a dry suit diver certification in as little as two days!
A Note on Safety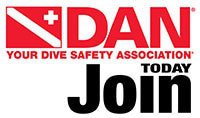 Our staff are all CPR and first-aid certified—and in many cases, first-aid instructors. Above all else, we value the safety of our divers and we are excellent at managing risk. In order to provide the best service we can to you, we require that all divers who dive with us have diver insurance. There are NO decompression chambers in Alaska, and an air ambulance to Seattle is VERY expensive. If you would like to sign up with DAN click this link and protect your most valuable asset…YOU.
New Snorkeling Tour!
We are pleased to announce a new tour for our Alaskan non-diving visitors! Now you can see what you have been missing in our nutrient-rich Alaskan waters while SNORKELING AND/ OR PADDLE BOARDING! That's right, we will set you up with a dry suit and all the necessary gear for a snorkeling excursion along our rugged coastline. You will be warm and comfortable in our dry suits, while enjoying the inter-tidal zone life on a guided tour by one of our on-staff naturalists. After your tour, enjoy a warm shower and towel while headed back to Seward. Hot chocolate and homemade soups will warm your soul while you spot whales, eagles, mountain goats, and dall porpoise.
Contact Us to schedule an Alaska diving or snorkeling trip today!