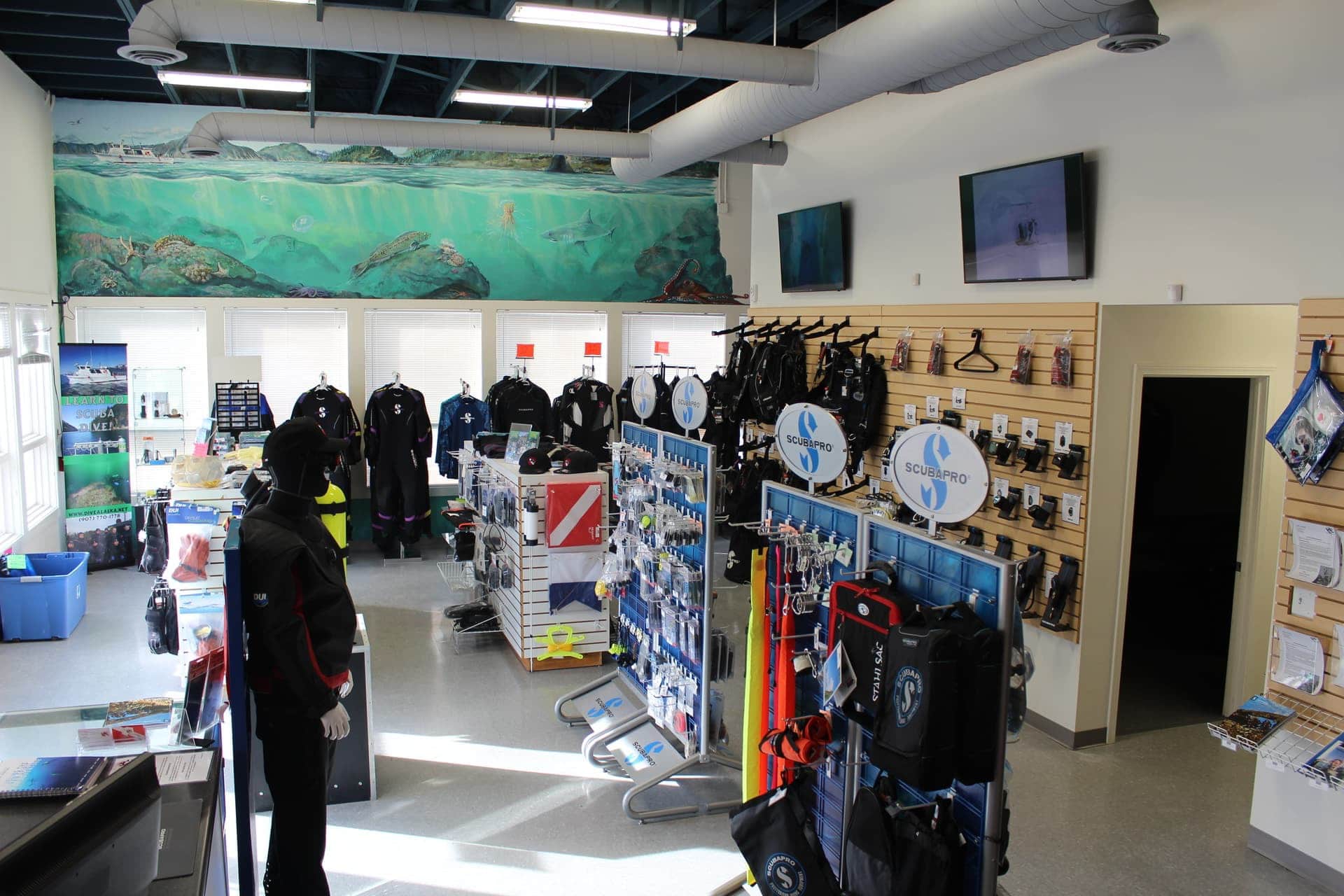 At Dive Alaska, we are happy to offer a large, well-stocked showroom to provide you with a diverse variety of diving, swimming, snorkeling, and outdoor equipment.
Most of our staff are incredibly competent, and the ones that aren't… well, they're very friendly, and if they can't answer your question, they'll find someone who can. We take pride in providing Alaskan's with top-notch customer service and options, at a price that you can't find through online retailers.
If you're looking to break into diving at an entry-level price point, need a new deco regulator for your trip tomorrow, or just want to enjoy a drink while watching an old Sea Hunt episode, swing by the shop and say hello!
Or