Dive Alaska Cancelation and Reschedule Policy
We understand that life is unpredictable and we can't always be certain of what's going to happen next week, next month, or even in the next hour.
That being said, we also have an obligation to our staff and our instructors to ensure that they're teaching the classes that they agree to. Almost all of our classes involve us turning people away from the course and adding them to later dates, due to the demand for the course and the fact that we enforce student-to-instructor ratios that help ensure that our student divers are getting a more thorough and hands-on diving education.
Because of this, we do enforce a Cancellation and Rescheduling policy. If you're uncertain of your schedule, or have an unexpected event, please let us know as soon as possible, and we will do everything in our power to work around it. The more advance notice you give us, the better the chance we can make something work for you.
PLEASE NOTE: This policy applies to any and all courses, guided dives, events, training sessions, or obligations where a member of Dive Alaska staff is expected to be present, unless otherwise stated (ie shop trips, GUE courses, etc).
Rescheduling Policy

Same Day Reschedule
No rescheduling/refunds within 24 hours of start date
2-7 Days prior to course start date
50% of total tuition cost
7+ Days prior to course start date
Free (maximum of two reschedules)
Cancellation Policy

Within 7 days of course start date
No refunds
7+ Days prior to course start date
Full Refund/Credit  (*some exceptions apply)
*Exceptions to the cancellation/refund policy include private or semi-private courses, course with student minimums (ie, GUE Courses, visiting instructors, Instructor Training, etc), acts of God/weather that prevent diving from taking place at the discretion of the instructor, Dive Alaska staff, or boat captains. In these situations where the course/trip does not run, a full refund/reschedule will be offered. In the event a student cancels a course with a student minimum, the refund policy will be dictated on a course-by-course basis, typically becoming non-refundable 30 days in advance.
Like we mentioned early, we understand that things happen, and will do everything in our power to work with you and your schedule. By the same vein, please understand we have an obligation to ensure our staff are treated properly and are given the courses they were promised and showed up to teach.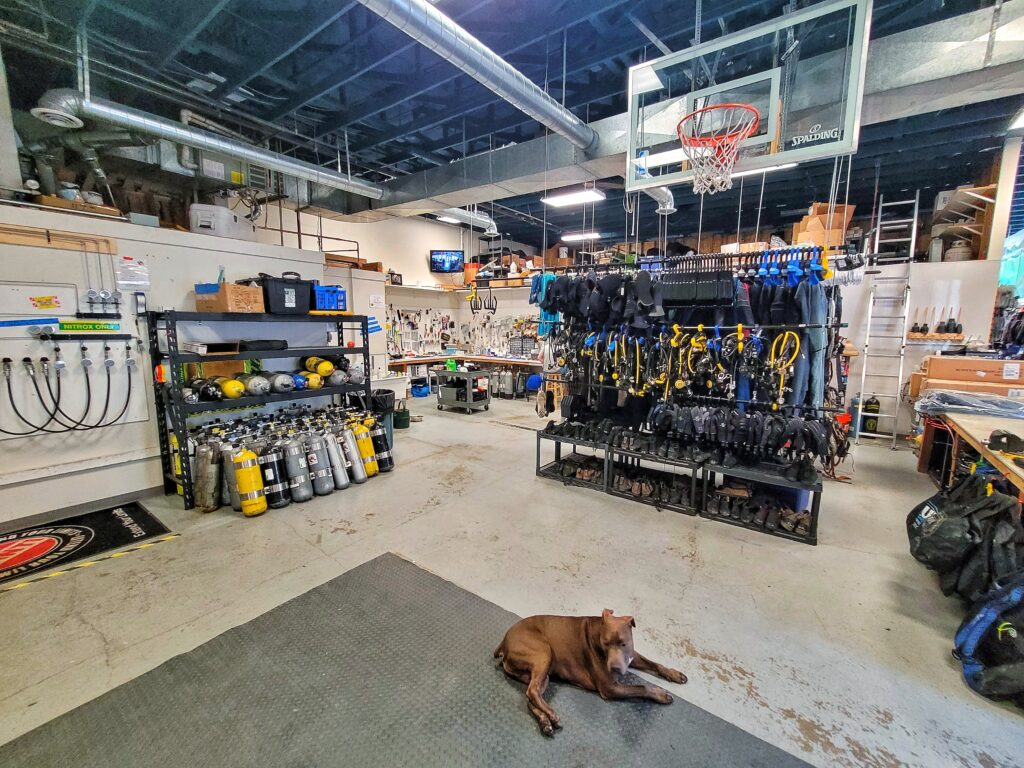 Refund and Return Policy
All returns must be in their original packaging and unused, and be returned within 30 days of purchase. A receipt is not necessary if we can find the purchase/invoice in our system.
Certain items, such as clearance, discount, custom, made-to-measure, or specialty items not generally kept in-stock can not be returned under any circumstance, except in the case of preapproval and/or manufacturer defect.
In the event an item has been used, opened, or does not have the original packaging, Dive Alaska reserves the right to offer a credit or exchange, in lieu of a return.
Dive Alaska reserves the right to either, a) issue a refund or return outside of the aforementioned circumstances, or, b) refuse a refund or return for any and all reasons. This, and all other Dive Alaska policies, are enforced at-will, and not under compulsion.
In practicality, our return policy is, and always will be, incredibly lenient, until such a time it is abused or taken advantage of. If the Refund and Return Policy is being abused by any individual, Dive Alaska reserves the right to enforce the above mentioned policy based on our own interpretation of said policy.
(Simply put, we're a small business that tries to be as lenient as possible, but we have to say this, because a few individuals have tried to take liberty and advantage of our return policy. Please be understanding, and we will as well.)
Rental Policy
All rentals are considered final upon the equipment leaving the physical premise of Dive Alaska, and no refund will be given for unused equipment, tanks, or other gear. (If you rent a car for a week, and keep it in your driveway the whole time, you're still renting a car. Same thing with dive equipment.)
All equipment should be returned in a condition similar to when it was checked out. Any and all damage should be noted and attested to when items are rented, before leaving Dive Alaska. All rented equipment will be returned rinsed with fresh water and free of contaminants, debris, dirt, etc. Items returned in a state of disuse or damage will be assessed a cleaning fee of no-less than $50. Any damage will be charged per our posted service rates for equipment and drysuit repair.
Rental tanks returned with less than 300 PSI will be charged for a visual inspection, and a tumble if necessary. Believe us, we don't want to charge for this, but draining the tanks means water can backfill them.
Late Return Penalty is the daily rate of the gear, plus 50% of the cost of total rental.
Service Policy
Items received for service will be given a quote either verbally or in-writing, prior to commencing of service work.
Any items received without contact information, or contact information that allows us to contact the customer, will be held for no more than thirty (30) days and disposed of. Dive Alaska will make any and all reasonable attempts to contact the parties in question prior to disposal.
Serviced items left completed and not picked up will be held for no more than ninety (90) days and disposed of. Dive Alaska will make any and all reasonable attempts to contact the parties in question prior to disposal.
Exceptions to this policy must be made in-writing between customers and Dive Alaska.
We will do everything we can to make sure picking up or shipping out serviced items is convenient to our customers, but after a certain point, we unfortunately do not have the space to store items for an indefinite amount of time.