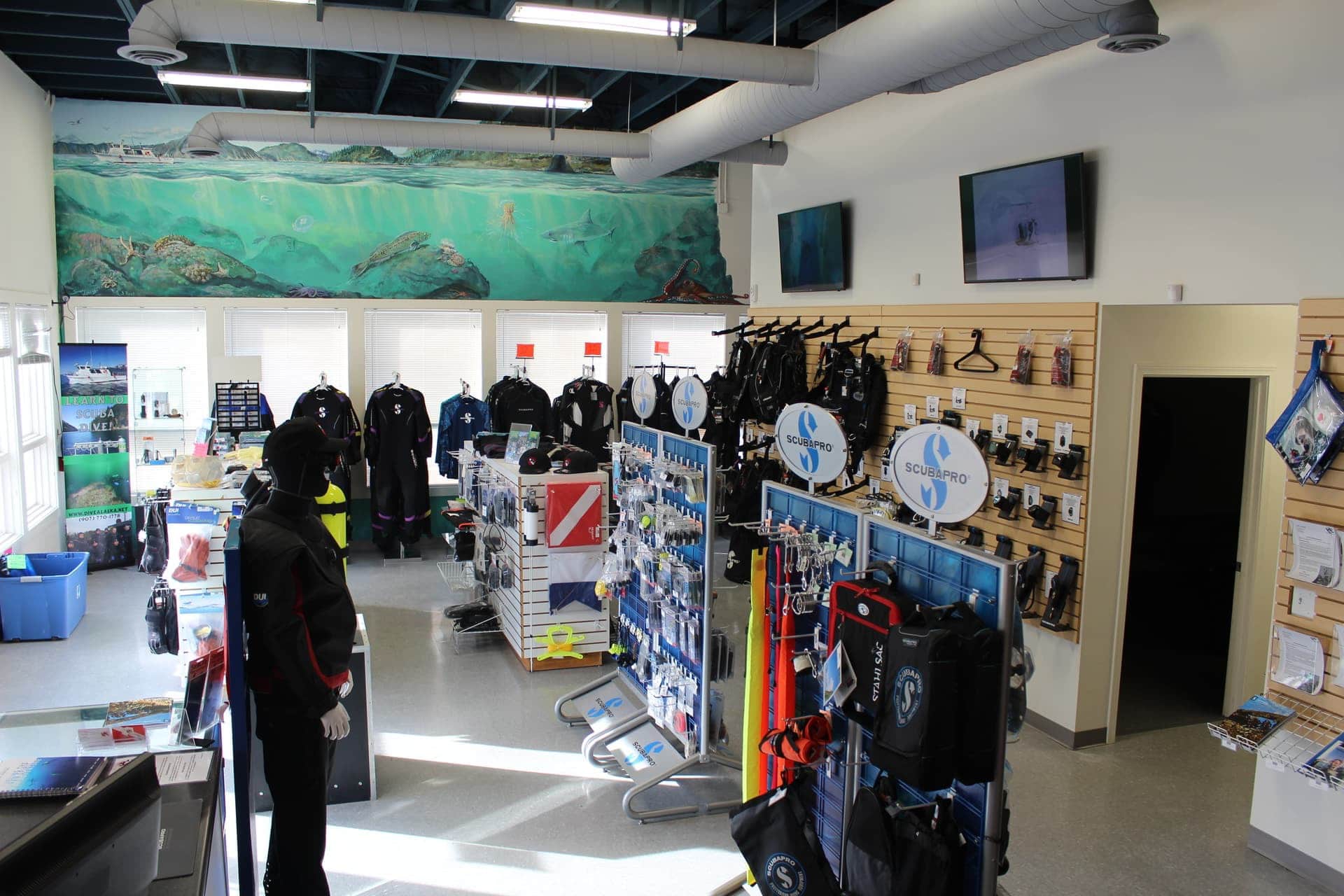 We offer top-of-the-line rental equipment and a wide variety of bag and tank fills, everything from air fills to avalanche bags to paintball tanks! We have the equipment, why not use it? Our scuba gear is high-quality and rated for cold waters of Alaska. Learn more at the links below.
Scuba Gear | Take a look at the brands, prices, and packages we offer!
Bag & Tank Fills | Find out what types of bags and tanks we can fill and how much we charge!
Scubapro Catalogue | As a Scubapro Platinum Dealer, let us help you get the gear you need at low rates!